Skinner & T'witch are gearing up for the first of a series of 9 linked Australian Bushfires Benefit Events. Click here to find out more, and to donate online...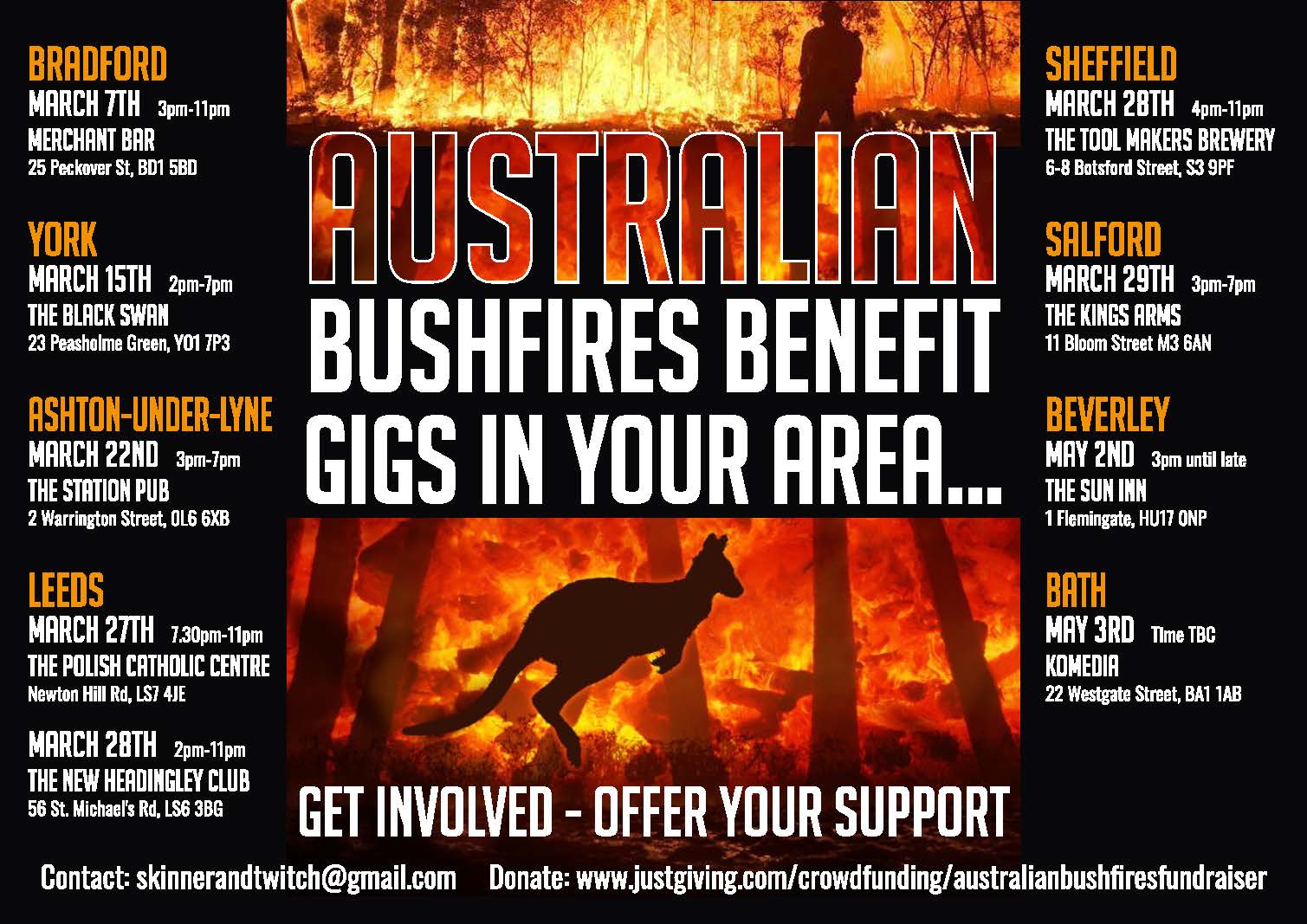 Poster by the marvellous Sarah Patrick of Sarah Patrick Design: www.sarahpatrickdesign.co.uk

Skinner & T'witch are gearing up for the first of a series of 9 linked Australian Bushfires Benefit Events this weekend, in Bradford.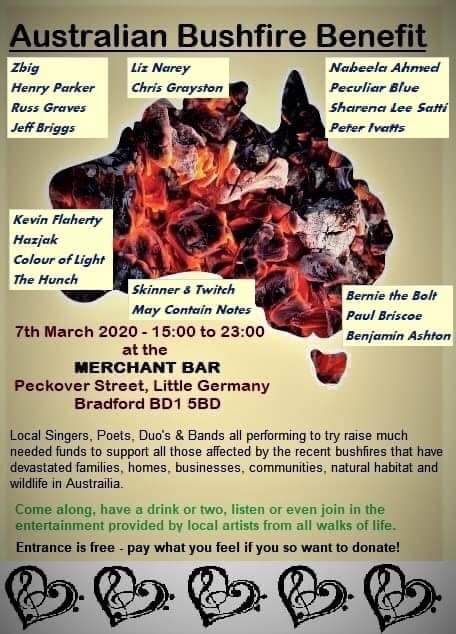 Skinner & T'witch will be hosting their own fundraising event, as part of this, on Saturday, March 28th, in support of those affected by the bushfires in Australia, at the New Headingley Club, 56, St. Michael's Rd, Headingley, Leeds LS6 3BG. 2-11pm. Entry by donation. Suggested donation £10<. The more you can donate the better.

The whole event will be live streamed on Skinner & T'witch's You Tube Channel. Details to be announced nearer the time of the Leeds event.
Following the recent climate emergencies in Australia, we (Skinner & T'witch) aim to coordinate the raising of as much money as possible to help those affected, both people and wildlife.
In the last few months, more than 11 million hectares of land - an area comparable to the size of England - has been affected across all of Australia's states and territories.
Scenes of devastation, broadcast across the globe, which can only be described as having been apocalyptic, have moved us greatly (particularly as we have just returned from a tour of Australia and have friends there who have been affected), and have prompted the desire in us to try to help in some small way, which is what this fundraiser is all about. Please dig deep.
Please either come along to one of the series of gigs that have been arranged (see details below) and pay what you can, or feel free to donate online via:
The target at present is £2500. Let's see what we can do!
Funds raised via this crowdfunder will be split 50/50% between:
&
These two fundraisers are supported by the government of South Australia, apparently without overheads.
Artists who will be performing at the Leeds (March 28th) event will include (in no particular order):
Rum Doodle
RiverBird
Harry Bratt
Suspiros de fuego
Rob McKay
Mestisa
Duncan McFarlane and Anne Brivonese
Steamtown
Ste Leech
Diamond Dac
Mister Dodo Bones and The One Eyed Jacks
Break a Leg
The High Hollers
Fishing For Compliments
Skinner & T'witch
FRACA, Leeds will also be organising a linked sister event in Leeds on the evening of Friday, March 27th, at the Polish Catholic Centre, Newton Hill Road, Leeds LS7 4JE, from 7.30pm (doors 7pm). Further details to be announced. Artists appearing will be (in no particular order):
Hassan Erraji
Phil Snell
Joe Kemp
Cobalt Tales
Skinner & T'witch
The Leeds events will take place as part of a series of linked events in Ireland, Scotland and England, including events in Bradford (March 7th), York (March 15th), Ashton-under-Lyne (March 22nd), Sheffield (March 28th), Salford (March 29th), Beverley (May 2nd), Bath (May 3rd) and, hopefully, in Whitby, Chester and London.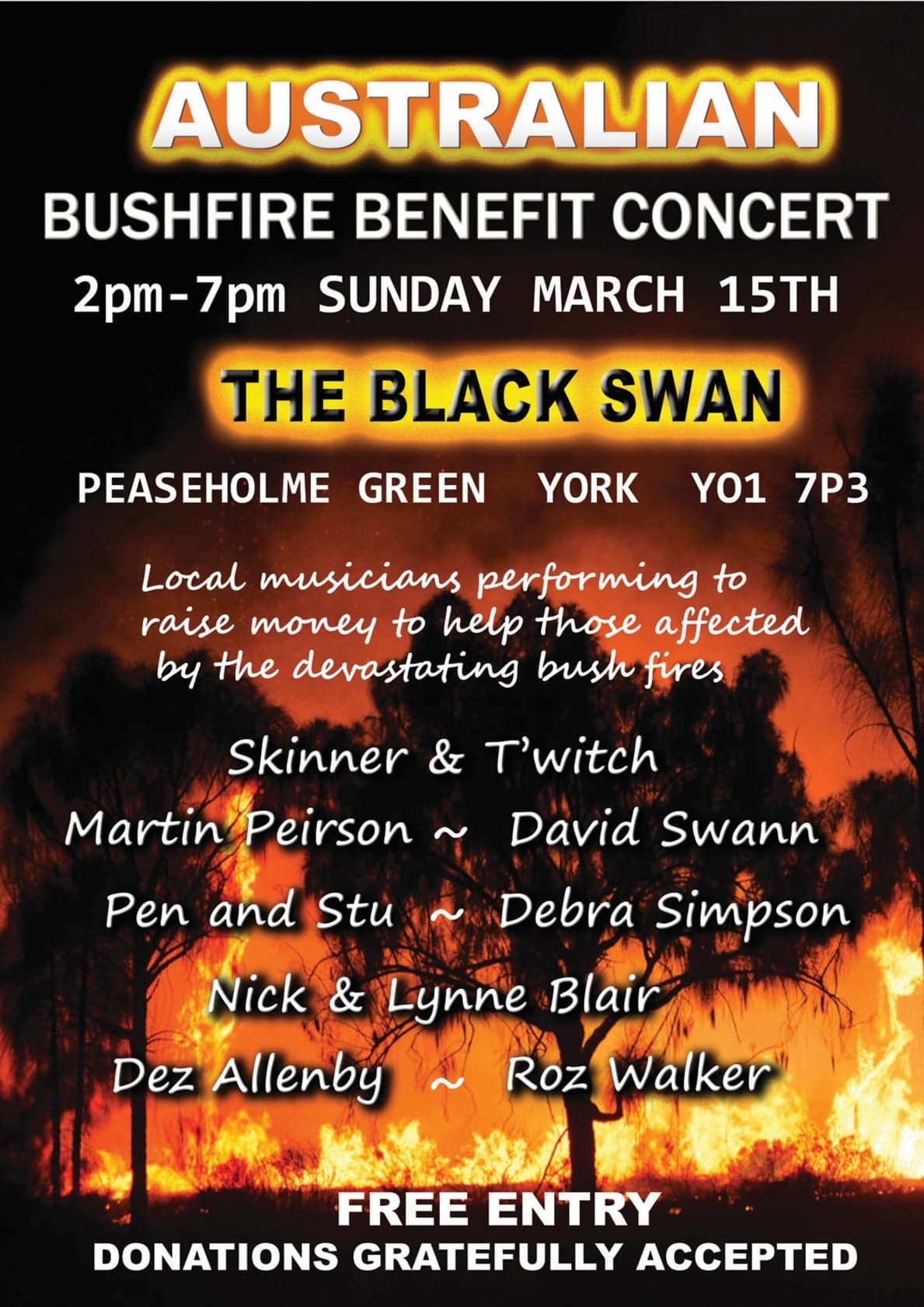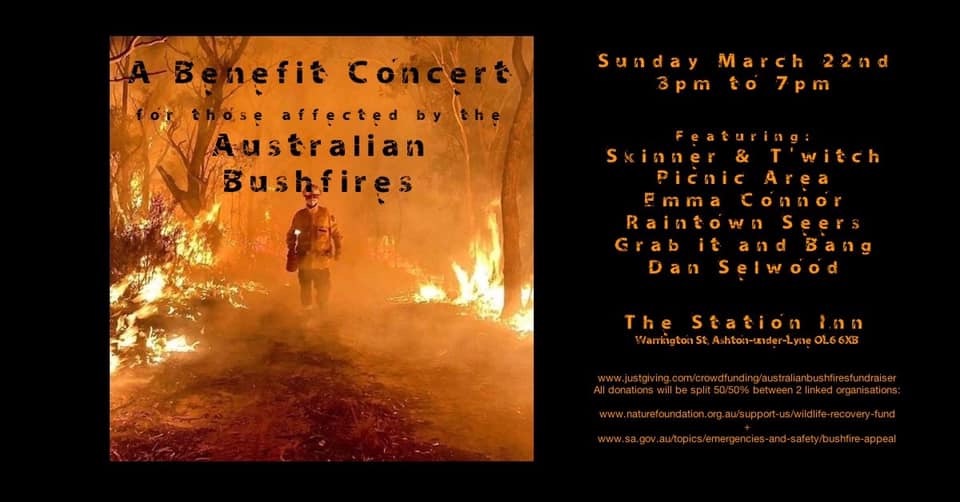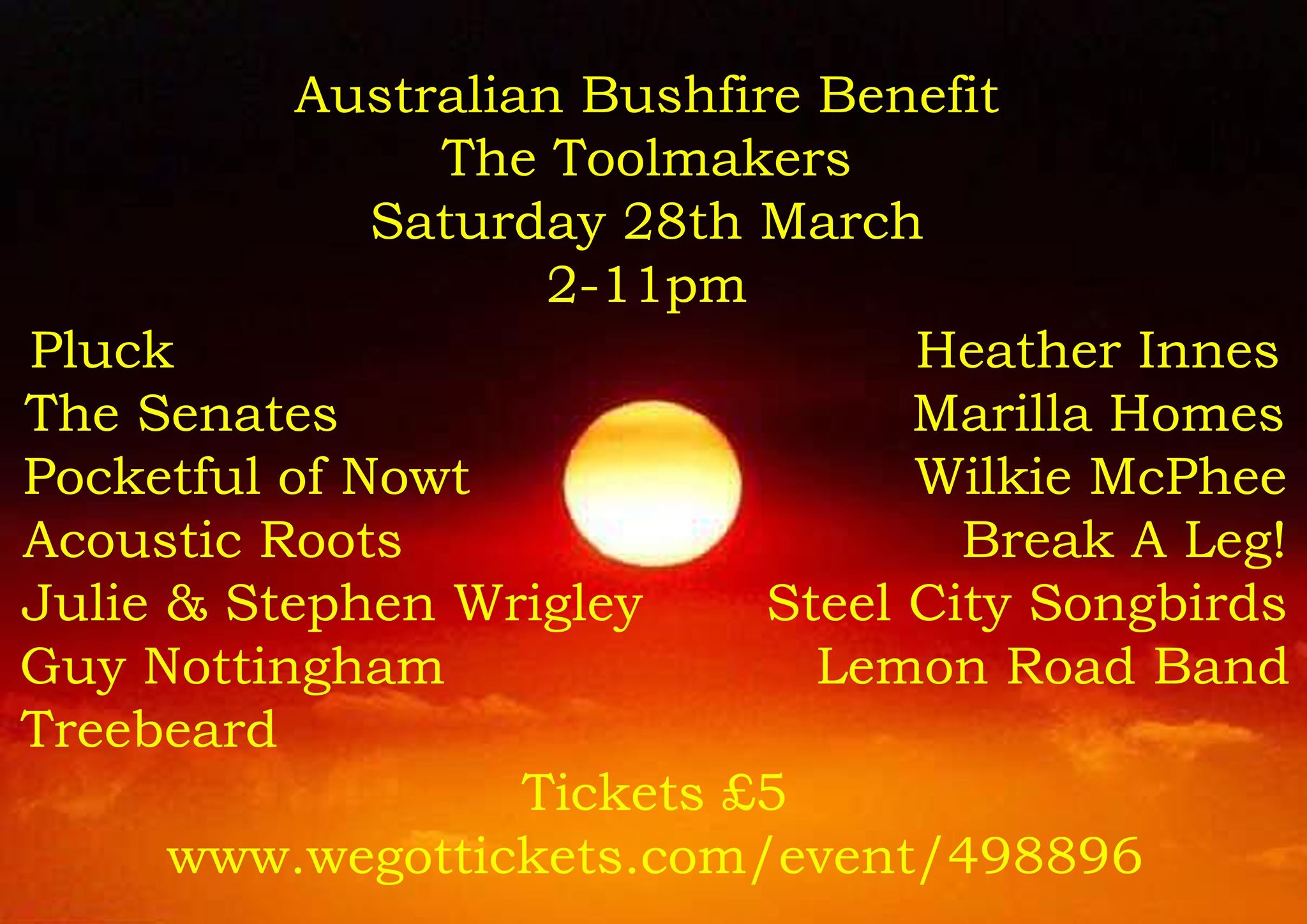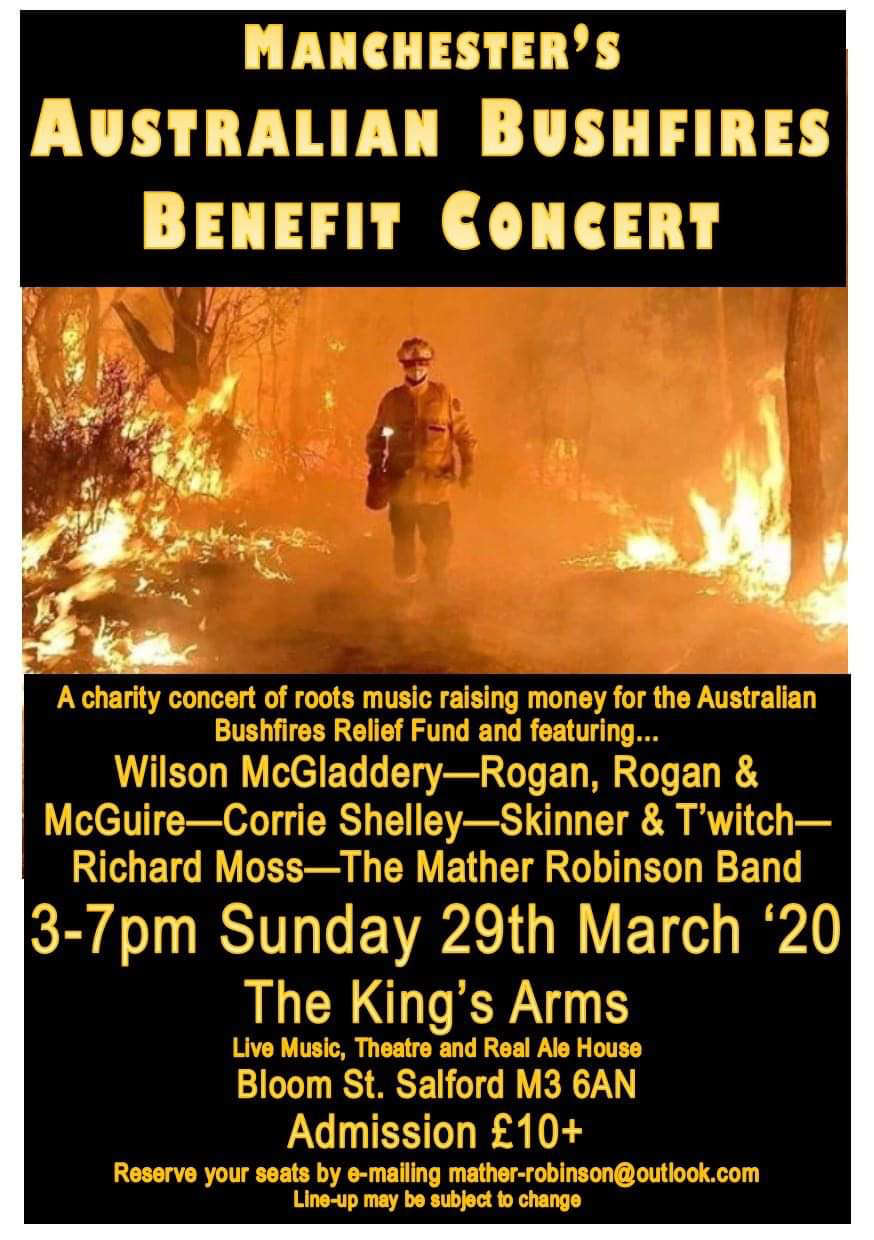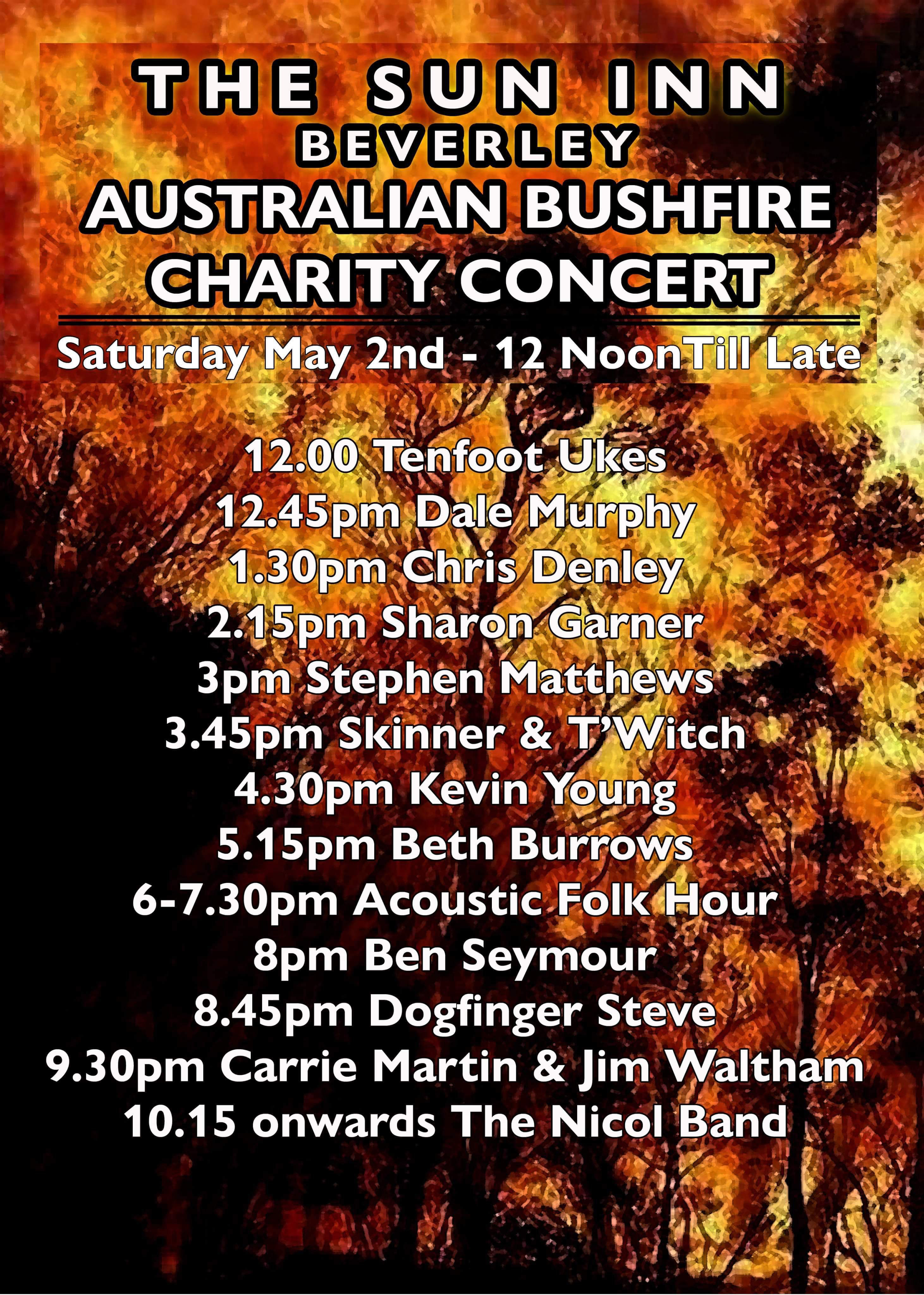 Funds raised so far:
Dublin - almost 2000 Euros
Wexford - almost 2000 Euros
Melbourne - 8000 AUD
Total (so far) - 14000 AUD (£7250/EUR 8650)
Please get in contact with Sandra Twitchett (T'witch) if you'd like to host a linked event in the Newcastle or Birmingham areas, as we have interested artists keen to fundraise in these areas, or in any other area not yet represented. The more events we can hold/money we can make the better!