Skinner & T'witch are delighted that they'll be presenting this year's Pick n' Mix We Shall Overcome (WSO) Acoustic Roots Solidarity Festival as an online event, on Saturday, October 3rd and Sunday, October 4th, from 1-11pm UK via their online Social Club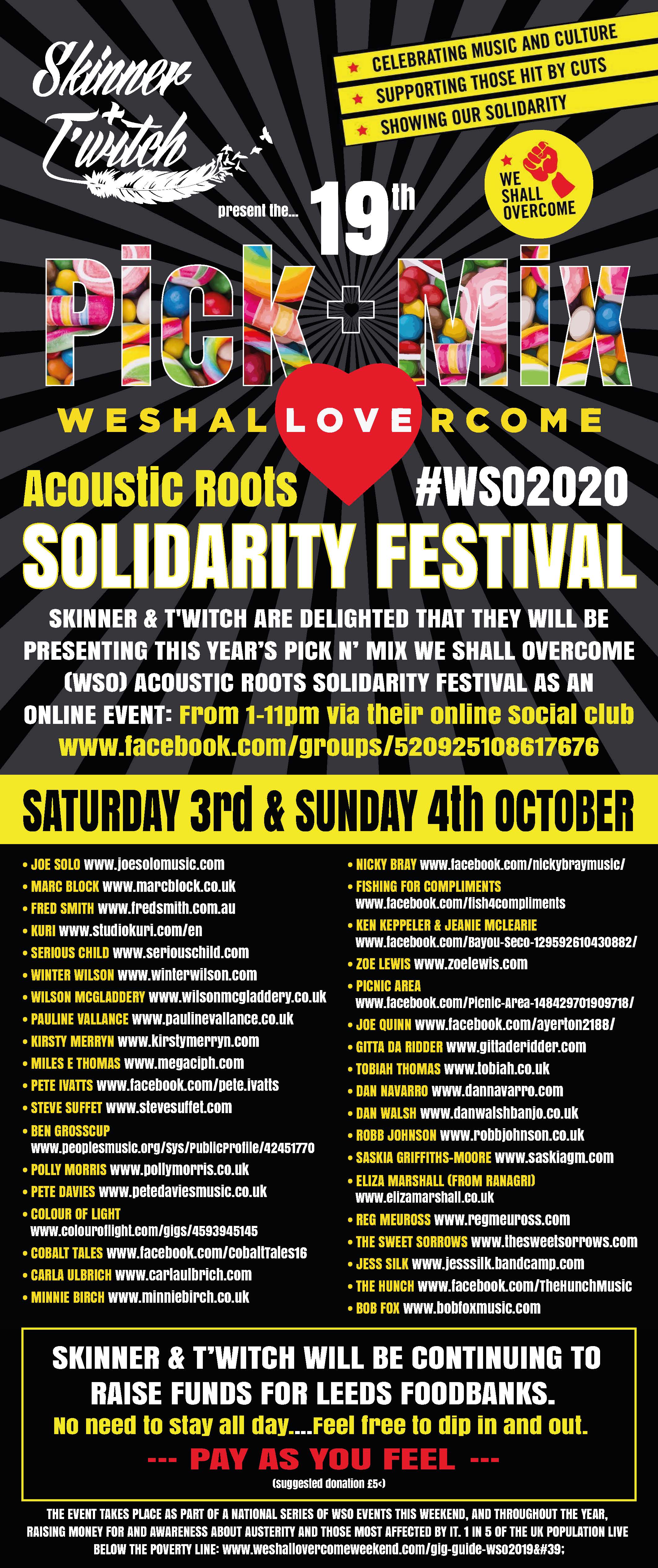 Line-up (in no particular order):
Skinner & T'witch will be continuing to raise funds for Leeds Foodbanks.
No need to stay all day. Feel free to dip in and out.
Pay as you feel (suggested donation £5<).
Put those dates in your diary early, and join us for all the fun..! It's going to be great (as usual)!!