Skinner & T'witch launch their new Pick n' Mix Online Social Club on Facebook..! Click here for details...
Skinner & T'witch launch their new Pick n' Mix Online Social Club on Facebook! Click here to join/view: www.facebook.com/groups/520925108617676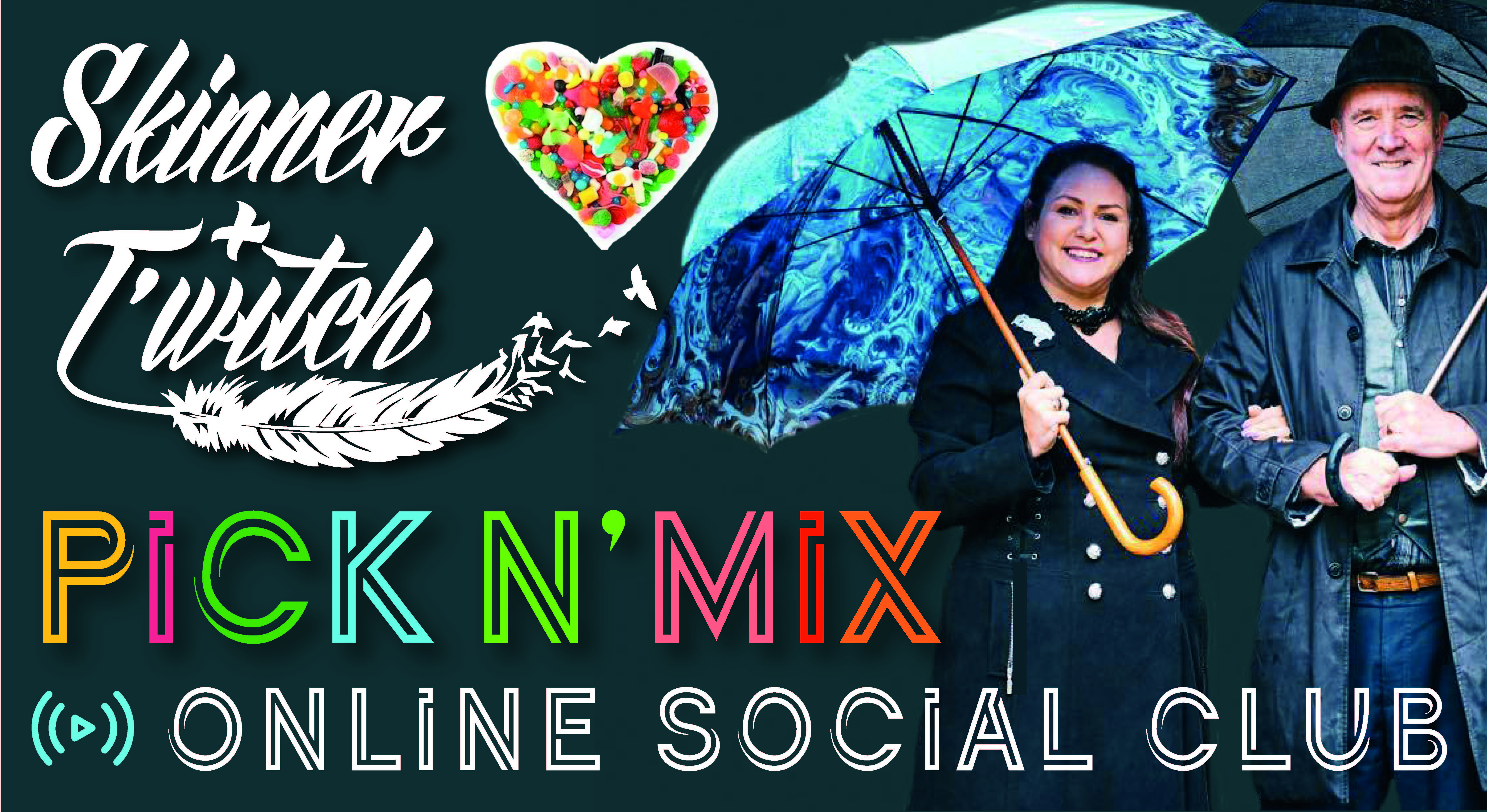 Dear Folksters (and other musical/arts denominations),
Skinner & T'witch's online Pick n' Mix Social Club is a space where you can:
* Post your live at home videos - songs, poems, jokes, stories, magic tricks etc.;
* Come along to virtual singarounds, hosted by us (dates/times tbc);
* Tune in to Pick n' Mix Artist Showcases, with live performances from anywhere in the U.K., or abroad (artists/dates/times tbc); and
* Watch our own live streamed sets, featuring some brand new songs (dates/times tbc).
It's all about having fun, supporting and encouraging one another, and generally spreading the love.
Anything goes on the posting, folks, but please no swearing (kids might be about), and certainly nothing offensive.
So, we'll post more information asap.
With our very best wishes ,
Steve (Skinner) & Sandra (T'witch)
P.S. Some of you will already be familiar with our Pick n' Mix quarterly showcase, held in Leeds - candlelit, and with pick n' mix sweets on tables, where multi-genre music, poetry, dance, and circus skills etc. are welcome, and encouraged. Come and share the vibe.., and enjoy..!
N.B. We'll soon be setting up a Just Giving page, where you will have the option of donating (even a £1 or 2), as and when you post on the page or join one of our events. All proceeds to Foodbanks.
Please bear with us in terms of response times to your posts and joining requests, as although we're in lockdown, we're busy! Thanks. ❤️????????